Are you ready to optimize water and energy consumption in pharma and biotech processes?
Welcome to Alfa Laval customer seminar
We are happy to invite you to our seminar on 23 November at Alfa Laval Kolding site in Denmark focusing on the pharma and biotech industries.
In the seminar you can brush-up on ASME BPE 2022 release and get new insights and learn on how this impacts your production. You can look forward to live demonstrations, factory tour, product introductions and real-life examples.
If you are challenged by delivering energy savings and higher quality, reducing downtime, wastewater and unscheduled services our seminar is perfect for you. Come and see how to reduce your carbon footprint significantly and save water and energy consumption radically.
In our seminar, we will introduce how our single use separators, heat exchanger as well as mixing and tank cleaning devices will help you save water, chemicals and energy.
Sign up today!
Quick facts:
Date: 23 November 2022
Time: 9:30-15:00
Location: Alfa Laval Kolding site
Lunch and refreshments included
Alfa Laval Kolding site address:
Albuen 31
6000 Kolding
Denmark
Questions?
In case you have any questions don't hesitate to reach out.
Anneloes Buitenhuis <anneloes.buitenhuis@alfalaval.com>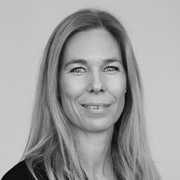 Anneloes Buitenhuis, Key Account Manager
Anneloes acts as the key account manager for Alfa Laval Nordic and is hosting this event.
She is responsible for Pharma and Biotech customers.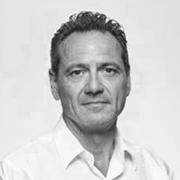 Rene Stietz, Portfolio Manager, Automation Services
In the past 15 years Rene has been a strong asset to the product management within the valve and automation portfolio. He has recently contributed to the development and launch of the new ThinkTop V-series which among other features offers process optimization through savings of water consumption.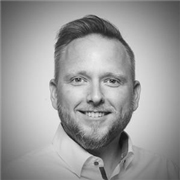 Jakob Bangsbo Boisen, Global Industry Manager, Pharma
Jakob has worked in the Pharma and Biotech industry for a decade and is involved in ASME BPE. As an Industry Manager his experience and network help bring Alfa Laval closer to the end-users and the Pharma and Biotech industry. He also supports with application and component expertise to ensure customer success.
Bo Boye Busk Jensen, Development Engineer - Cleaning & Mixing Development
Bo has been employed at Alfa Laval for 15 years working with product development of Tank Cleaning Devices. In addition to product development his focus has also been on gaining more knowledge of how the interaction is between the Tank Cleaning Device and the cleaning regime on the tank wall in order to be able improve selection of device and how to run the tank cleaning process. To convey such information to the industry Bo has been involved in EHEDG, 3-A and ASME BPE for the past 15 years also.